Franklin & the House
Benjamin Franklin House at 36 Craven Street in the heart of London is a heritage 'gem.'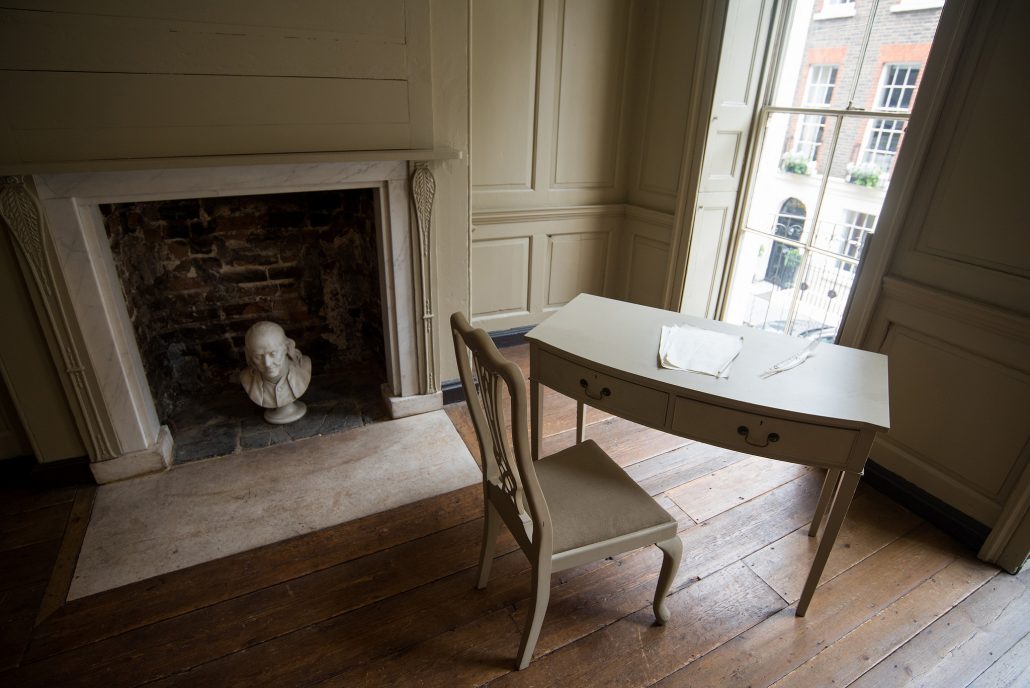 The world's only remaining home of Benjamin Franklin opened to the public for the first time on 17 January 2006, Franklin's 300th birthday, as a dynamic museum and educational facility.
Though built as a lodging house, in the twentieth century the building was used as a hotel and a base for several non-profit groups. By the late 1990s, when the Friends of Benjamin Franklin House were granted the freehold to 36 Craven Street from the British government, the property was in dire condition. The Board, management team, numerous organisations and volunteers worked together to realise a dynamic museum and educational facility highlighting the timeless relevance of Benjamin Franklin and the tumultuous times in which he lived.
Benjamin Franklin may be the most famous resident from 36 Craven Street, but it has its own rich and varied history. Today, the House brings Franklin's time in London to life for visitors through the Historical Experience, Architectural Tours and an engaging calendar of events. Our vibrant, free education programme allows children to discover Franklin's science and Georgian London in the building or in the classroom.  Discover more!