Volunteer
Current Vacancies
Our volunteer team is essential to the daily running of the House. By volunteering with us you can meet new people and gain valuable heritage experience, please find further details of these opportunities below:
Front-of-House Volunteer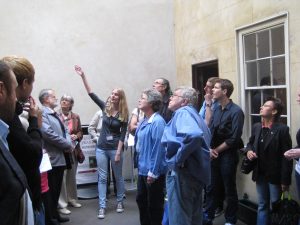 As a front-of-house volunteer on Fridays, Saturdays or Sundays you will be a vital aspect of our visitor experience. You will provide a warm welcome to visitors, introduce our main offering the Historical Experience and conduct Q&A sessions, process ticket bookings/sales, and more.
Summer 2023: We are currently looking for more Front of House volunteers to assist with the running of our public offerings. Contact the Front of House Supervisor to apply or find out more about volunteering with Benjamin Franklin House.
Education Volunteer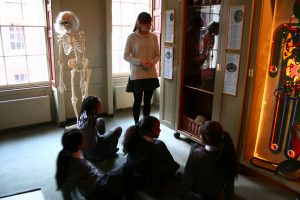 Our education volunteers support our Education Manager with workshops for KS2 pupils on Tuesdays. This will involve engaging pupils with science demonstrations and interactive games.
UPDATE: September 2023: Applications wanted!
We are currently looking for more Education Volunteers to help support our School Visits and Family Days at Benjamin Franklin House. Please email education@benjaminfranklinhouse.org to apply or find out more about volunteering.