Buy Tickets
We are currently open reduced hours in line with UK government guidelines.
We are open Friday-Sunday, 12-5. From October 2020, we will be resuming our primary offering, the Historical Experience, on Saturdays and Sundays.
Architectural Tours will be running on Fridays only starting in October 2020.
Changes to ensure the safety of visitors and staff
To ensure we keep everyone safe:
We are limiting group sizes to 4 people from separate households. If your group has more than 4 people from your household, please contact us at info@benjaminfranklinhouse.org or +44 207 839 2006 to arrange your booking
All staff and visitors (excluding those exempt under current UK government guidance) will be required to wear a mask inside the House – on entry, visitors will find a station with hand sanitiser, masks, and gloves
Our staff will be regularly cleaning the public areas throughout the days we are open to the public to ensure a safe environment
We look forward to welcoming you again to Benjamin Franklin's only surviving home in fulfilment of our mission to bring history and innovation to life!
Benjamin Franklin House Team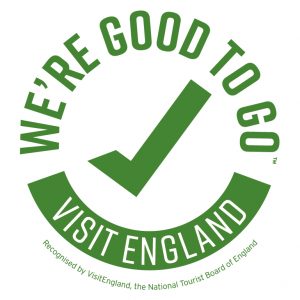 ---
Benjamin Franklin House is open to the public on Mondays and Wednesday – Sunday offering a unique visitor experience.
The Historical Experience runs from Wednesday – Sunday: The eighteenth century spaces serve as stage for a drama that seamlessly blends live interpretation and cutting edge sound, lighting, and visual projection to tell the rich story of Franklin in London.
Architectural Tours run on Mondays: Explore the Georgian features of House, along with its fascinating history encompassing Franklin's long residence (1757-1775), the Hewson anatomy school, and the comprehensive conservation project that saved it from dereliction.
More information and how to book can be found below.