Upcoming Virtual Events
Ben's Book Club: Benjamin Franklin's Autobiography with Dr George Boudreau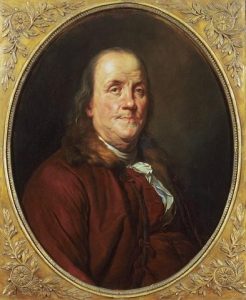 Wednesday September 16th 2020, 5pm BST/12pm EDT.
Join us for our first edition of Ben's Book Club, a monthly virtual gathering looking at themes ​related to Benjamin Franklin, the 18th ​century, and American ​history. This month we will be exploring Benjamin Franklin's Autobiography with the help of Dr George Boudreau, public historian and Benjamin Franklin expert.
Find out more and register here.
Ben's Book Club: 'The Knife Man' by Wendy Moore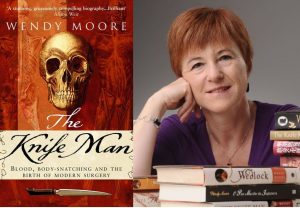 Wednesday October 28th 2020, 5pm BST/12pm EDT.
Join us for the October installment of Ben's Book Club. This month we will be talking to Wendy Moore about her first book 'The Knife Man', a fascinating biography of the John Hunter. This celebrated anatomist trained Dr William Hewson, a fellow resident of 36 Craven Street during Benjamin Franklin's stay who ran a private anatomy school from the garden.
Find out more and register here.
Ben's Book Club: 'A World on Fire' by Dr Amanda Foreman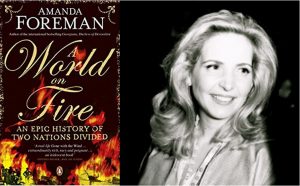 Wednesday November 11th 2020, 5pm BST/12pm EST
Join us for the November installment of Ben's Book Club. This month we will be talking to Dr Amanda Foreman about her brilliant narrative, 'A World on Fire', in which she tells the fascinating story of the American Civil War–and the major role played by Britain and its citizens in that epic struggle.
Find out more and register here.
If you missed one of our Virtual Talks, they are available on demand on their respective event pages (links below) and through our YouTube channel here
Past Virtual Events 
Character Virtues for the 21st Century by Dr Marcia Balisciano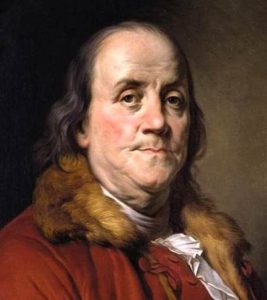 What is good character? Why does it matter? Benjamin Franklin in the 18th century had an abiding faith in the power of good character to improve quality of life for an individual and society at large. As a young man, Benjamin Franklin identified 13 character virtues.  What were they?  Did they improve his character and are they instructive for ours?
Watch the full talk and Q&A here
Endell Street – The trailblazing women who ran a military hospital in WWI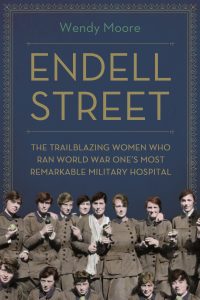 Join author and journalist Wendy Moore, who acts as a judge for the Benjamin Franklin House Literary Prize, as she discusses her latest book, Endell Street (published in the US as No Man's Land). This military hospital was run entirely by women and played a key role in the treatment of injured British soldiers during World War One. It was situated just minutes away from Franklin's former home on Craven Street.
Watch the full talk and Q&A here
Benjamin Franklin, The Early Years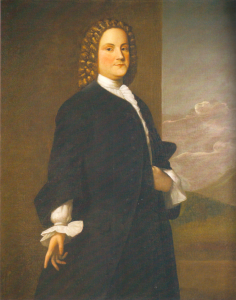 Join the House's Education Manager, Eleanor Hamblen, for an exploration of Benjamin Franklin's early years. From his childhood inventions to the time he spent as an apprentice to both his father and brother prior to his first visit to London in 1724. Uncover the formative experiences which shaped this Founding Father as we remember him today.
Watch the full talk and Q&A here
Reflecting on the US Primaries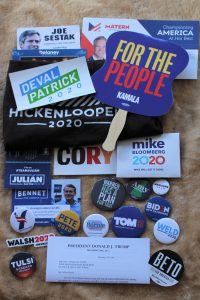 Philip Davies, Professor Emeritus of American Studies, De Montfort University, discusses what the primary season holds and reflects on the months since the opening contests in Iowa and New Hampshire: both the winnowing of a huge field of Democratic hopefuls and the fortunes of those Republicans with the temerity to challenge President Trump.  Looking forward he will speculate on what to expect from the Democratic and Republican Conventions, and anticipate the routes that might be taken to Election Day in November.
Watch the full talk and Q&A here
Franklin and the Joys of 18th Century Cooking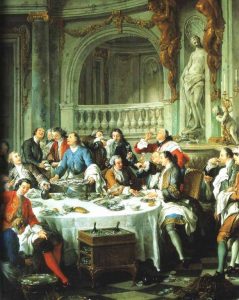 Join the House's Operations Manager, Caitlin Hoffman, in exploring the savoury (and unsavoury!) 18thCentury diet and how Benjamin Franklin might be considered an early foodie. Discover why the Georgians drank beer in the morning and how Franklin introduced some of his favourite foods from the colonies to his London hosts.
Watch the full talk and Q&A here
Benjamin Franklin in London – the British life of America's Founding Father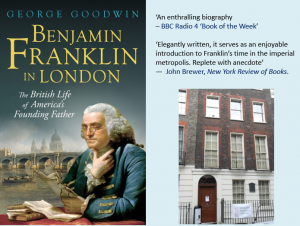 George Goodwin, our Honorary Author in
Residence at Benjamin Franklin House, captures the fullness of Dr Franklin's life in the heaving metropolis of 18th century London. He describes Franklin's friendship with men such as Joseph Priestley and the notorious Francis Dashwood, charts Franklin's political cooperation with Prime Ministers William Pitt the Elder and the Marquess of Rockingham, and details the final antagonism with the 'mangling ministers' in Lord North's administration which ultimately made Franklin the fiercest of American patriots. In a highly illustrated talk, George tells Benjamin Franklin's London story with wit and verve.
Watch the full talk and Q&A here
His Final Chapter: Benjamin Franklin's Busy Final Five Years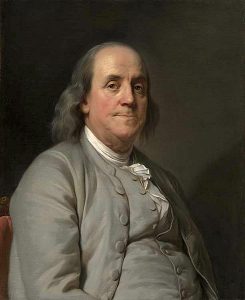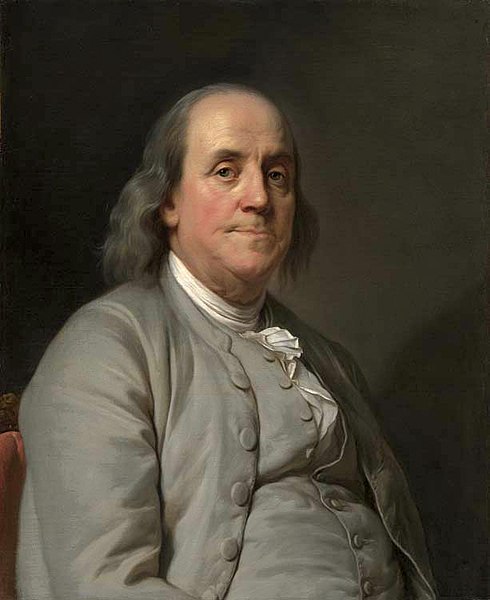 In this lecture, Dr. George Boudreau explores Dr. Franklin's last years, a sometimes overlooked, but essential part of the great man's life.  Starting with his final visit to England on the way home from ambassadorial service in Paris, the illustrated lecture  explores his reputation in the Empire after America secured her independence, and then the changes he encountered in the newly United States when he returned to Philadelphia.  Franklin's family dynamic, developing ideas about abolition and slavery, encounters with a new American economy, and continuing fascination with the scientific realm all vied for time in his busy mind as he helped write the Constitution of the United States and new Pennsylvania government.  This sage did not go gently into that good night.
Watch the full talk and Q&A here
What Would Benjamin Franklin Think About Facebook? (Fulbright Lecture Series)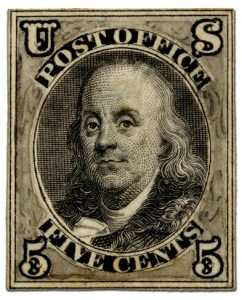 As both a publisher and postmaster, Benjamin Franklin frequently had to confront the vexing challenge of squaring the ideals of truth and liberty with the realities of immorality and the threat of harm to private and public interests.
Amy Werbel, Fulbright Scholar to the United Kingdom and Professor at the State University of New York-Fashion Institute of Technology, ponders how the prospect of greater censorship of social media, Franklin's experiences and views, shed necessary light on our best path forward in tumultuous times.
Watch the full talk and Q&A here
The Story of Thomas Paine by Paul Myles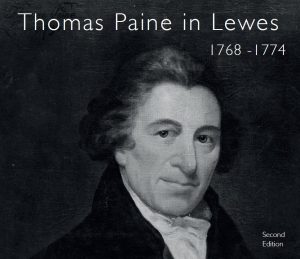 In this talk, Paul Myles will look at the life and times of Thomas Paine and his role in the American Revolution, focusing on his time in the town of Lewes and the Case of the Excise Officers.
Paul Myles was an engineer who managed large construction projects for 25 years. In 2009 he moved into history when he oversaw a major festival in Lewes to mark the 200th anniversary of Paine's death, which led to the publication of two books: Thomas Paine in Lewes, 1768-1774: A Prelude to American Independence, released in 2009 with a new edition hot off the presses this year, and The Rise of Thomas Paine and the Case of the Excise Officers published in 2018. He is also a board member and officer of the Thomas Paine Society UK.
Watch the full talk and Q&A here
'A Mere Matter of Marching'?: The War of 1812, The Battle of Queenston Heights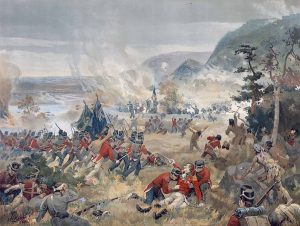 "The acquisition of Canada this year, as far as the neighborhood of Quebec, will be a mere matter of marching" -Thomas Jefferson, 1812
Mallory Horrill, PhD student at University College London, Institute of the Americas and House Manager and Curator of the Emery Walker Trust will be speaking on the Battle of Queenston Heights, a seminal battle in the War of 1812. This talk will explore why the United States entered into war with Great Britain (referred to by some as the 'Second War of Independence') and discuss in detail the Battle of Queenston Heights, the first major battle in the war. Mallory is especially interested in identity and will explore how this battle and the larger British victory of the War of 1812 impacted and shaped the formation of the Canadian identity. 
Watch the full talk and Q&A here
The Motel in America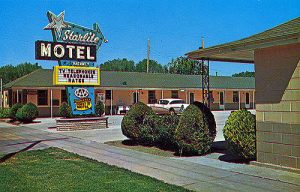 This talk will explore the early development of a distinctly American form of lodging, the motel. A child of the automobile age, the 'motor hotel' first flourished during the Depression and experienced its heyday after World War Two. Dr Cara Rodway, Deputy Head of the Eccles Centre for American Studies at the British Library, and Chair of the British Association for American Studies, will share her passion for these ordinary yet surprising and evocative places and discuss what they have come to represent in contemporary American culture.
Watch the full talk and Q&A here
The value of being luckily wrong
There is only so much we understand. There is only so much we make sense of in advance. Are we spending too much time trying to be right, and too little time simply maximising our chances of getting lucky?
Join Rory Sutherland, Vice Chairman of Ogilvy UK and Board Member of Benjamin Franklin House, for this fascinating talk.
Watch the full talk and Q&A here.
Franklin the Innovator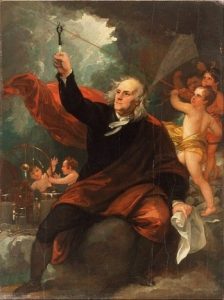 Join us on a whistle-stop tour of Franklin's many ingenious inventions, from the lightening rod to the glass armonica and the Franklin stove. House Education Manager, Eleanor Hamblen, will reflect on how Franklin's scientific process led him to become one of the key figures of the Enlightenment and how his discoveries have shaped our modern world.
Watch the full talk and Q&A here.
Fuelling Democracy: Ben Franklin and Coffeehouses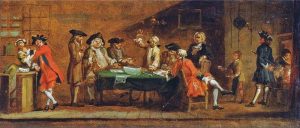 Join us for a talk on how Benjamin Franklin used the stimulating environment of coffee houses to help shape his early political ideals by our Operations Manager, Caitlin Hoffman. These public and social establishments were centres of the 18th century Enlightenment and provided a foundation of early American politics.
Watch the full talk and Q&A here.
True Grid: François-Marc-Louis Naville and his moral tables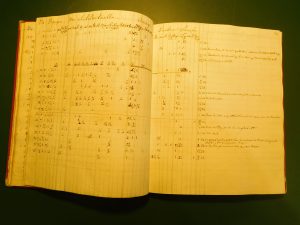 Harro Maas, professor in history and methodology of economics at the Centre Walras-Pareto for the history of economic and political thought at the University of Lausanne,  will use the words from the diary of François-Marc-Louis Naville, a turn-of-the nineteenth-century Genevese pastor and pedagogical innovator, as a cue to examine his use of Benjamin Franklin's tools of moral calculation and a lesser known tool, Marc-Antoine Jullien's moral thermometer, to improve his moral character.
Watch the full talk and Q&A here. 
The Rise of the Private Banker in Franklin's London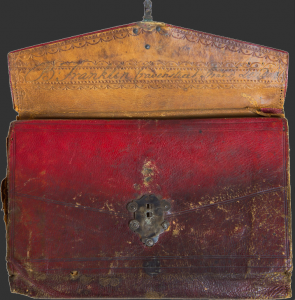 Dr Perry Gauci, Tutor in Modern History at Lincoln College, Oxford University, will speak on the development of the banking profession in mid-Georgian London. In common with many of his fellow London residents, Franklin benefited from the increasing availability of specialist banking services, and this talk will examine the social and cultural impact of the private bankers, several of whom were located close to Craven Street. Both in their business and their sociability, the bankers were a dynamic force, and acted as key intermediaries within metropolitan society.
Watch the full talk and Q&A here.
American Sheet Music at the British Library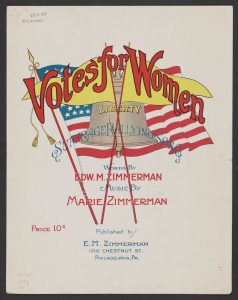 Although once disregarded by historians as sentimental and ephemeral, today American sheet music is valued for the unique light it sheds upon the nation's concerns and aspirations. In this talk, Eccles Centre for American Studies librarian Jean Petrovic will share items held at the British Library. She will consider how this music moved 'from the sacred to the secular and from the timeless to the timely' and will explore how songs associated with World War I and the movement for female suffrage captured, reflected – and possibly even shaped – the cultural and political zeitgeist.
For more information follow the link here
Benjamin Franklin and Black Lives Matter  
Benjamin Franklin was born at a time when the abhorrent practice of slaveholding was common.  He was initially accepting of owning slaves, and came to London with two black servants, Peter and King, who became free on arrival in Britain.  His years on Craven Street led to a fundamental transformation. House Director, Dr. Márcia Balisciano, will explain how Franklin became the American founder who campaigned against slavery, spending his last days as the President of the Pennsylvania Society for Promoting the Abolition of Slavery.
Watch the full talk and Q&A here
https://benjaminfranklinhouse.org/wp-content/uploads/2018/07/BFH_Home_Exterior.jpg
1348
2000
Mallory Horrill
https://benjaminfranklinhouse.org/wp-content/uploads/2018/05/bfh_web_logo_white_retina.png
Mallory Horrill
2020-04-21 14:07:43
2020-09-03 17:25:09
Virtual Talks Available Online!