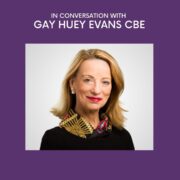 Frank(lin) Views podcast features thought leaders across disciplines on themes associated with Benjamin Franklin – the great diplomat, writer, inventor, scientist and more – including leadership, the purpose of history, modern day publishing, and diplomacy.
Gay Huey Evans CBE sits down with Founding Director of Benjamin Franklin House, Dr Márcia Balisciano, to discuss her long career in finance and her thoughts on Benjamin Franklin and leadership.
Gay is Chairman of the London Metal Exchange and also serves on the Boards of Standard Chartered, ConocoPhillips, IHS Markit and HM Treasury. She is a Trustee of Benjamin Franklin House, Sr Advisor to Chatham House and is a member of the US Council on Foreign Relations and the IUKFP (Indian UK Financial Partnership).
Since taking up her role as Chairman of the LME, Gay has supported and steered a number of key initiatives – from the major technology infrastructure rebuild, to the diversity and inclusion agenda and sustainability initiatives.
Gay has worked within the finance and commodity industry for the past 30 years, as both an established market practitioner and regulator, giving her deep expertise across commerce, risk, governance, policy and regulation in capital markets. Awarded a CBE in 2021 for services to the economy and philanthropy, and an OBE in 2016 for services to financial services and diversity, Gay is a passionate advocate for ensuring markets build trust through accessibility and transparency and for increased diversity in business.
Gay has previously served on the Boards of Itau BBA International, the Financial Reporting Council, Aviva and the London Stock Exchange and held executive roles with Barclays Capital, Citi, the Financial Services Authority and Bankers Trust.
Funding for Frank(lin) Views has generously been provided by the United States Government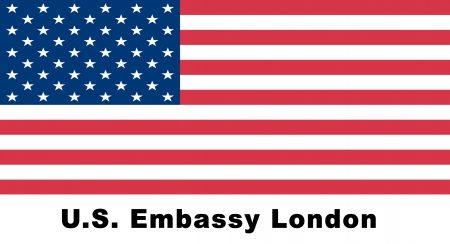 https://benjaminfranklinhouse.org/wp-content/uploads/2018/05/bfh_web_logo_white_retina.png
0
0
Ops
https://benjaminfranklinhouse.org/wp-content/uploads/2018/05/bfh_web_logo_white_retina.png
Ops
2021-08-25 17:29:21
2021-10-04 21:27:58
Frank(lin) Views: Gay Huey Evan, CBE